About the Founder and CEO: Mike Ang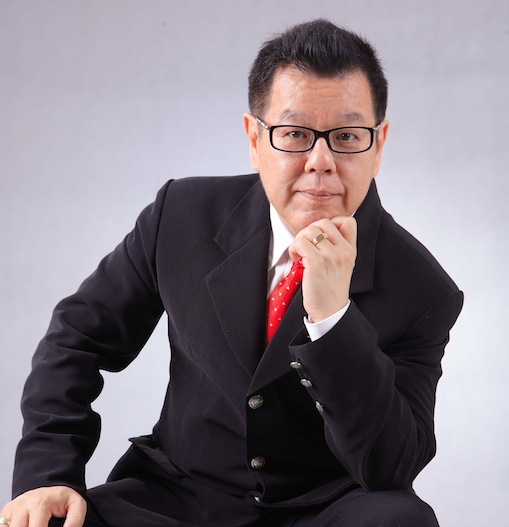 Mike Ang is an international consultant, speaker and coach with over 30 years of experience. He is trusted by many big companies such as Toshiba, Petronas, Comfort Delgro and more.  He strongly encourages the youths to  voice their views and experience their true potential.
Even though he can semi-retire, he dedicates himself to raise 100 social entrepreneurs as his legacy and unlock the Brilliance of millions around the world.
You are probably asking… What does Mike Ang do? Trust me he did a lot!
It might surprise many that Mike had very little education due his poor family background and dysfunctional upbringing. In spite of his negative and very harsh upbringing environment, young Mike back in the 1960s was able to complete his secondary school as but he failed his final Secondary 4 examination.
As his family is poor, he had to immediately find his first temporary job working in a wire mesh factory to help support his family. The work environment was filthy, full of metal dust and his job was to pack hot wire mesh to be delivered to building industries. That temporary job lasted for 8 months before he was called up to be enlisted serve the Army for two over years as a National Serviceman.
After completing his National Service, Mike helped a good friend's company by selling Christmas cards. He later found out that so called "help" was actually real hard work. He not only had to make cold sales call selling them through door-to-door, house to house and office to office. That was just the hard core sales activities, and beside doing sales he was also asked to follow up in the delivery of the cards sold the following day. His responsibilities don't end there. In order to hit the high sales target set, he realised very quickly he could not do it on his own due to the administrative and delivery assignments tasked upon him.
He created a small "student sales teams" where he will lead them as Sales Leader. He will wake up 6am go to the office, sort the cards for deliveries and by noon, he would get ready to lead the very young student sales team to perform cold sales to houses, offices and retail shops till late in the night at 10pm. By the time he reached home and ready for bed, it would be at least 11pm. Then, back to the grind the daily grind the next day. This happened every day and for all that he had done, playing the multi roles of personal sales, sales leader, packer, delivery boy…etc. He was paid only $200 a month. That what his good friend meant when he ask Mike to "help" him in his one man show business.
After paying for his daily food and transport, he had very little left for him and his family every month. Mike thrived on, because he was promised to be paid a sum of 25% overall commissions at the end of the total sales, that motivated him to go all way out so his family could have a better life. To his dismay, his so called "friend" boss cheated him without paying him the 25% commission of total sales agreed. He realised then, that he was ushered into the "dog eats dog" business world none other than through his friend who took him in as his " business partner" with all empty promises unmet.
But in life, so they said "It is not what happened to you but how you responded to what happened". If it happened it happens for a reason.
One day, Young Mike came to know that there was a Christian organisation in debt of $25,000 dollars. He volunteered to be a fund raiser by using his card selling experience to raise funds for the Church. . Having the past experience of roping "20 individual student team", he drastically changed the designs of the seasonal cards and within 3 months, built a team of 800 student salespersons through "School Holiday Employment" initiatives.
With his leadership, they marketed through the Corporate, Churches, Retailers, and Personal door to door sales. The team was able to sell in total 250,000 cards within 4 months starting from September to early December that year. That was a record, even by today's standard; it was yet to be broken! He managed to raise net profit of $27,000 after the commission pay out and taxes. That was the beginning of his understanding the Power of Change, from a Company that was in debt into a sustainable non profit outfit. Remember, "Everything happened for a reason".
During the mid-1980s, Mike worked his way to be a Division Sales Manager running a team of full time 75 sales team marketing encyclopedia breaking the 10 years record the Company held for both volume and value sales. In 1981, he was send to Indonesia as export executive till 1985. But it was only after 1991; he was headhunted to turn the biggest ailing spa & health club business that was making a loss of US$50,000 per month in Indonesia. It was through making radical reengineering of the organisation structure, marketing strategies and massive change of management staff, he was able to get the financial standing from making huge losses into a profitable business in just 10 months.
Mike found his strength, i.e. his natural ability to diagnose root cause which hampered growth and stunt progress. By applying prescriptive change strategies, thru consultative coaching, mentoring and re-training, he brought about sustainable change in any organisations. Mike continued to provide change management consultancy services and coaching programs to organisations, executives and CEOs for over 20 years regionally in Singapore, Malaysia, Thailand and Indonesia. In short, His background includes over 10 years of regional sales manager, HR group director, public speaking for over 10 years to more than thousands people over many seminars and workshops.
His clients base spans from large corporations to small businesses, from top executives like CEOs, to middle management and executives even challenging his own house maid "never to go back the way she join family as a maid".
After working for his family household for 12 years, she went back to her home country and started her own small provision shop and several small taxi businesses in Philippines. She was finally able to buy a Terrace house for her family. A far cry from the wooden small hut she used to live since birth.
Oftentimes, he was also frequently engaged by network marketing (MLM) companies to provide restructuring programs to spearhead companies' growth. Mike is a frequent speaker on motivational topics at conferences and was appointed as a keynote Congress speaker for Elite Network marketing seminar 2008 in Spore Australia and even America.
His national media appearances include "speak2mic" Radio Talk show and a "The Power of Change" live TV program in Makassar Indonesia.
So, what's Mike's secret? He first recognizes everyone first as Human "Being" before ever expecting to see Human "Doing". Before one could give, one must receive. His simple message is "You cannot give what you do not have or are". His focus is on the Authencity of being the Performer in order to get the sustainable Performance.
Regardless of whom he encounters, Mike frequently advocates, "Your past does not equate to your future, but the choice you make today." His passion lies in his deep belief that every human being has inner brilliance within; This deep belief stems not only from his personal experiences but his encounters with coaching and mentoring people from all walks of life and watched their lives transform.
Together with his Brilliant team, in the safe environment of a 'Human Brilliant Garden' of like-minded people within this Brilliant community, he strives to support you in transforming your life.
Your seed of Greatness lies within, but it takes much care and hard work to nurture into a Big Oak tree. Are you ready to unlock your inner Brilliance?
Join us today to uncover your inner Brilliance.
Due to Mike's busy schedule, he is only able to accept new clients on a select basis. To inquire about his availability, email at support@BrillianceZone.com